Pray. Hope. Act
We sponsor a number of children from Congo and we invite you to do the same. Contact us or the Evangelical Covenant Church headquarters at (covenantkidscongo@covchurch.org).
For any questions related to your sponsored child, call (800) 647-9770. For any other questions/concerns, call (773) 596-2489.
---
---
Oasis Guatemala City Missions
---
Jay and Cathy Fredlund serve with Kids Alive International at Oasis in Guatemala City. The mission of Kids Alive International is to: Rescue orphans and vulnerable children, care for them in compassionate, holistic settings and share with them the life-changing hope of the Gospel.
We support Jay and Cathy both monetarily and with other items as they let us know the needs. We also send short-term missions groups to help out with special projects and medical clinics.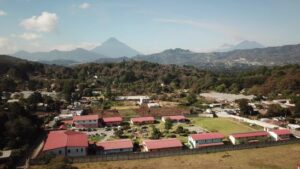 ---
Congo Clinic Initiative
The Congo Clinic Initiative Empowering Change, Saving Lives. We are part of a collaborative effort with East Coast Conference churches to adopt a clinic.
Our goal is to raise $2500 a year for development and send one person, as part of a team traveling to the Congo in January 2016.
---
HomeFront is a community-based, volunteer-driven home repair program that provides FREE repairs to low-income homeowners, thus enabling them to remain in their homes with an improved quality of life.
We volunteer every May, for one Saturday to make a difference.
---
Covenant World Relief has been the Evangelical Covenant Church's response to human suffering and injustice in the world for more than 60 years. Through disaster relief and community development, we partner in the transformation of individuals, families, and communities. Our mission is to join God in loving, serving, and working together with the poor, the powerless, and the marginalized.
Relief is immediate assistance in times of natural or human-made disaster by providing water, shelter, and food.
Transformational Development is working with communities and families as they help themselves through micro-enterprise, micro-finance, sustainable water development, community health initiatives, agriculture, and sustainable food programs.
---